About Us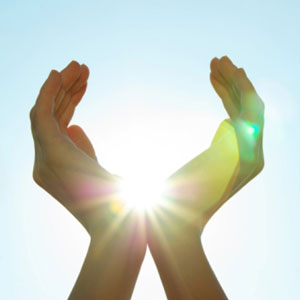 Greater Good Chiropractic Care is situated just outside beautiful downtown St. Charles across from Boy Scout Island on the Fox River. Our practice members travel from St. Charles, as well as throughout Illinois and around the country to visit us in our neighborhood. Dr. Connor LaVallie chose his location because it is an oasis in a bustling urban environment, and he lives down the street with his wife, Dr. Natalia.
Our mission at Greater Good Chiropractic Care is to empower practice members to achieve functional health and wellness. Our goal is to inspire positive change by correcting the true cause of dis-ease with neurologically based chiropractic care. Our team is focused on serving you and your loved ones with excellence and educating our community.
Providing Effective Care for All Ages
Dr. Connor LaVallie loves seeing patients of all ages because everyone deserves a chance to get better and experience vitality. From newborns to centenarians, the nervous system connects the brain to the body and controls all of its functions. This includes adapting to physical, emotional, and chemical stress, and the purpose of chiropractic is to help the nervous system mitigate the effects of stress.
Regardless of age, the technology we use in our office allows us to determine precisely WHEN a chiropractic adjustment needs to be delivered as well as specifically WHERE and HOW MUCH force needs to be applied to achieve correction. We also perform post-adjustment assessments to show you that the problem has been corrected.
We use state-of-the-art diagnostic video motion x-ray technology, infrared thermography, and biofeedback instrumentation to provide safe, effective care, and gentle chiropractic adjustments are performed using drop table assistance. Because adjustments are specific, you will need to visit us less often and see results quickly.
We Love Tackling Chronic Issues
Have you been living with pain for a long time or developing more serious concerns? Many conditions like headaches and low back pain are common, but it is not normal to experience pain on a regular basis. It also isn't normal to develop conditions like diabetes, heart disease, cancer or dementia.
Our country is in the middle of a chronic disease epidemic, and we believe that it is time to look at disease a different way. At Greater Good Chiropractic Care, we look at the body as a whole and get to the root cause of many conditions by caring for the nervous system.
MEET DR. LAVALLIE »
Giving Back to the Community
When choosing a name for his practice, Dr. Connor wanted to make it clear that his vision is to play an integral role in the health of his community. In addition, we love putting our energy and enthusiasm into fundraisers, donation drives, and volunteer hours. Contributing to our community in diverse ways is truly the heartbeat of what we do.
We invite you to book an appointment at our chiropractic care center.

About Greater Good Chiropractic Care | (331) 442-4081